The year 2020 had an great impact on traveling across the globe and yachting is no exception.
One thing that resonates in all is that 2021 is  a year of change. When it comes to the world of superyachts, we're seeing greater attention paid to the world that surrounds us; we're seeing quality of trips prioritized over frequency and we're seeing privacy and safety valued more than ever before. How does this translates in the way people spend their holidays? Which trends are starting to shape up and how will they affect holiday planing ?
Family yachting holidays will become the norm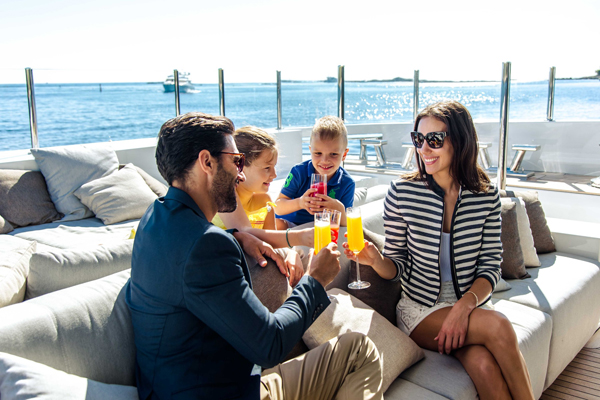 Did you miss a family members you couldn't see or hug ? 2021 carries along the hope of reuniting all generations for some rest and relaxation during vacation times. Providing a private, safe and nurturing environment – with exceptional back drops and service that is second to none – is something a superyacht is ideally placed to do.
From a multi-generational perspective, a yacht has many advantages for keeping all guests amused and together. Young children will love being near the water and can play safely with supervision from the crew. Older kids can revel in higher octane water sports and kick back indoors with many yachts offering a media room, games tables and cinema set up. Parents and grandparents then have the option to take life at their preferred pace, all the while enjoying spectacular cruising, the finest cuisine and the pleasure of having all the family together.
Explorer yachts are rising in popularity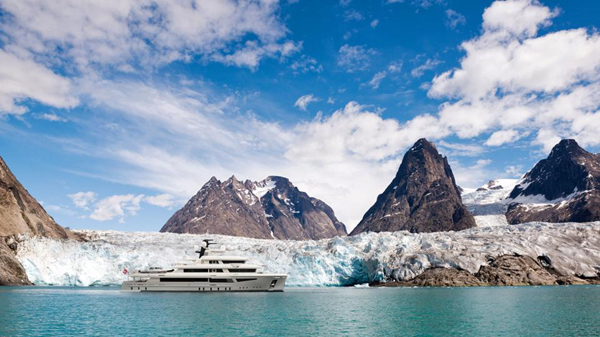 The advantages of having a go-anywhere, autonomous yacht are clearer when faced with travel restrictions and the closure of cultural and social allures ashore enhance the need for a cocoon to escape to at sea and this explains why there are currently more explorer yachts in build than there have ever been (64, up from 58 last year recorded for BOAT International's GOB).
2020 has given owners, buyers and charterers food for thought when choosing their next yacht and Explorers are increasingly seen as a more flexible option due to their long range, construction for more varied sea states, layout, storage space and equipment geared to spending longer periods on board.
Priority will be given in one big trip over many smaller trips
With 2020 and the start of 2021 pretty much a no-go for travel, there's no doubt many of us realized how much we took for granted before. The travel market is anticipating a new trend for long, meaningful trips rather than multiple shorter holidays, as in the past.
A great charter itinerary can be tailored to include everything guests desire. Regular charter clients lengthen the duration of their charter which, with the additional new norms of remote working and potentially less activities on shore, will allow them to serenely sail on for weeks at a time while first-time charter clients may dip their toe in the charter experience looking for a new way to travel that is reassuringly private or they may be ready to book the trip of a lifetime to feel free again after the many lockdowns.
Very private vacations are trending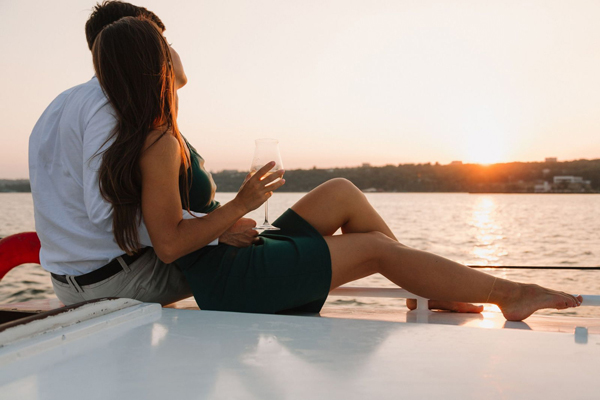 The ability to control your environment, ensure everyone in your holiday bubble is tested, and likely in the coming months also vaccinated, will make yacht charter ever more alluring.
Information and communication will remain key and flexibility will be a principal factor for both yacht owners and charterers in terms of final itineraries and safety nets. Tracking vaccination rates and changes in health and travel protocols for each country will help to predict to some extent where people can travel from and what destinations will be open to them throughout 2021.
For the moment, owners and charterers are sure of one thing: they want to spend their vacation time on a yacht.
Time to refurbish and upgrade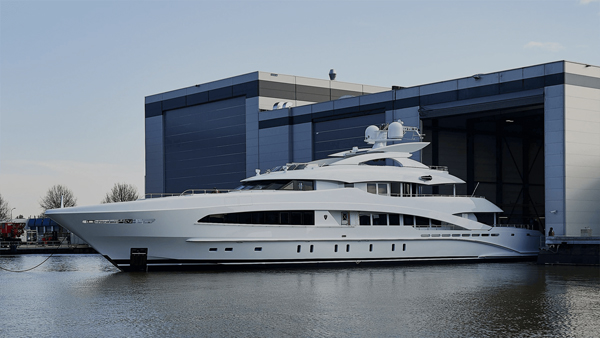 2020 was seen by many owners as a time to take care of maintenance projects as well as enjoy their own yachts when it was possible, ensuring their yachts were in great condition coming into 2021. Yacht owners see some light at the end of the tunnel and see value in marketing their yachts now.
Not sure yet where you will go? Check out our itinerary suggestions   and selection of superyachts for charter and start planing your 2021 summer holidays!