Held at Monaco's Port Hercules from September 22-25, 2021, MYS will feature more than 300 exhibitors, 60 superyachts, and 40 brand new launches, including boats leading the sail, motor, and explorer ranges.
Whether you're in the market for a new superyacht, interested in an unforgettable yacht charter experience, or eager to get a glimpse of the latest onboard design trends, here's your complete guide to the Monaco Yacht Show.
---
Interested in attending MYS 2021?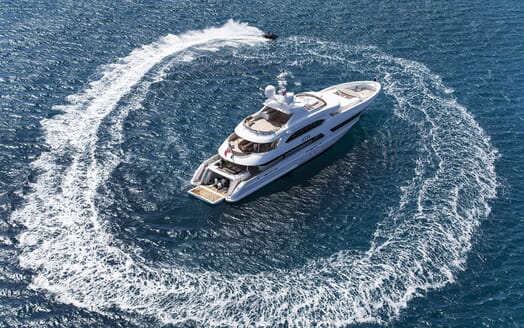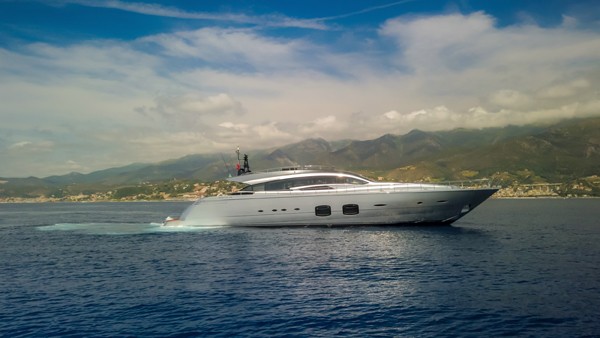 In light of COVID-19, MYS and Informa Markets are working together to create a Covid-safe event. There is a list of sanitary measures in place to promote a safe event, including the presentation of a valid health pass at the show entrances, enhanced cleaning, hand sanitizing stations, and social distancing. U.S. citizens traveling to Monaco for the boat show must present proof of a negative Covid-19 test taken within 48 hours or proof of vaccination.
Once you're in Monaco, there are plenty of luxury hotels and five-star restaurants close to the boat show. Monaco Yacht Show also provides options for arranging transportation, including a private jet, helicopter, shuttle boats, and chauffeur. When you're settled in and ready to enjoy the event, expect to see and tour some of the biggest superyachts on display.
Show organizers are consistently looking for new ways to attract the next wave of yacht owners, specifically young clientele who have a penchant for high-tech and innovation. Perhaps that's why the tenders and toys exhibition was a hit during previous years, and will return for its fourth installment in 2021. At this exhibit, you'll find everything from jet packs and fly boards to amphibious vehicles and personal submarines.
New to the event this year is the yacht design and innovation hub where you can discuss your first yacht building project with the designer and attend live presentations. MYS organizers aim at enhancing the first-time superyacht experience of the new generation of customers who plan to build their future yacht.
The Monaco Yacht Summit is an annual event that offers detailed information about yachting to clients through a series of panel discussions led by experts in the yachting industry. Attendees have a chance to speak with selected specialists who can answer their questions about various aspects of yacht charter, purchase, operation, and ownership. The Monaco Yacht Summit is held on September 21, 2021 at the Monaco Yacht Club.
---
BLACKORANGE Superyacht Experts located at S14 & S13bis

---